Full Stack Program
Big Data & Cloud Computing
Master Big Data Analytics concepts such as Hadoop, PySpark, Python, MongoDB, Machine Learning, Data Warehousing, and more. Master from A to Z provides a complete learning in terms of understanding the concepts, mastering them thoroughly, and applying them in real life.
12 Weeks Duration

Weekly Learning Badge

Practice Exercise

Download Resources

Live Concept Classes

Live Doubt Support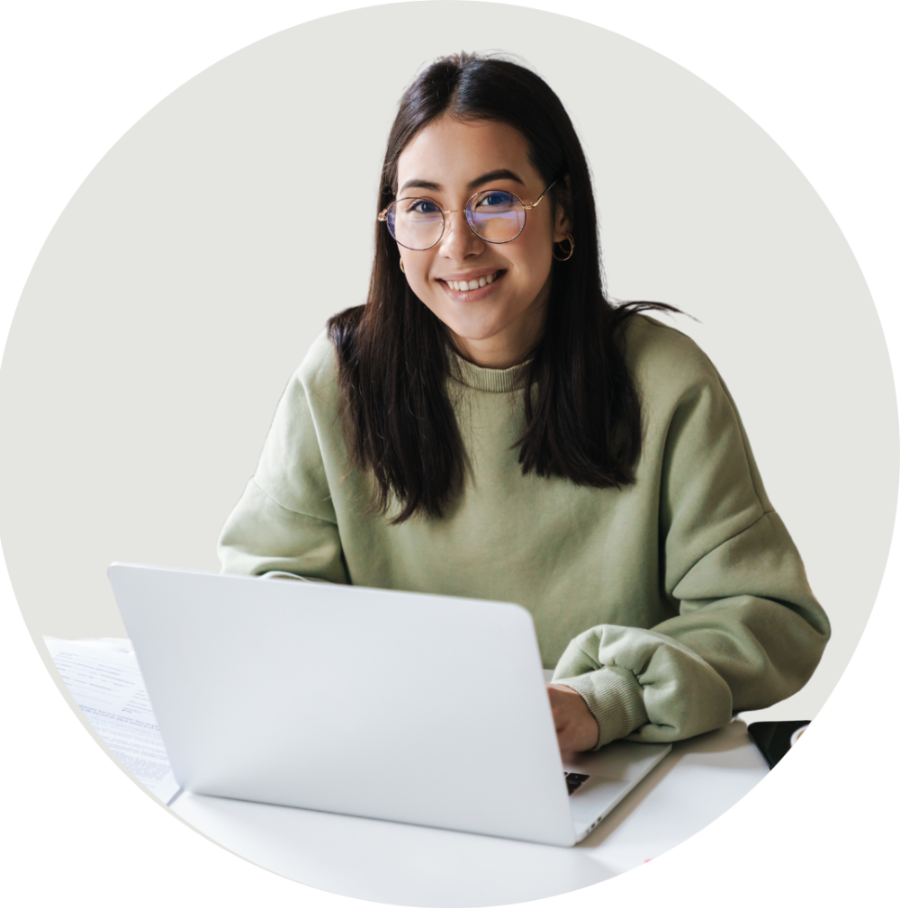 Full Stack Program Overview
Live Concept Classes

Video Recording

Live Doubt Sessions

Download Resources

Real World Projects

Completion Certificate

Share on Social Media
What you will learn
Learn in-depth concepts, fundamentals, and application with hands-on problem solving.
Requirements
No prior coding experience, beginner friendly, students from all academic years and branch of study can join.
What next
UPGRADE to GPP to learn all required skills and specialize in your chosen industry with placement guaranteed.
Full Stack 2 Months Journey
Learn Big Data
Learn Big Data
Learn Cloud Programming
Learn Clod Computing
Choose Specialization
AWS, Azure, Google
Case Studies and Projects
Completion Certificate
Digital Certificate

Unique ID

Sharable on Social Media to boost your resume
Introduction to Big Data and Cloud Computing
Python integration with Hadoop MapReduce and Spark, Introduction to Big Data and Hadoop Ecosystem, HDFS and Hadoop Architecture, MapReduce and Sqoop, Basics of Impala and Hive, Working with Hive and Impala, Type of Data Formats, Advanced HIVE concept and Data File Partitioning, Apache Flume and HBase, Apache Pig, Basics of Apache Spark, RDDs in Spark, Implementation of Spark Applications, Spark Parallel Processing, Spark RDD Optimization Techniques, Spark Algorithm, Spark SQL
Cloud Computing Fundamentals, Traditional IT Infrastructure, Cloud Infrastructure, Cloud Companies (IBM, Microsoft Azure, GCP, AWS ) & their Cloud Services, Use Cases of Cloud computing, Overview of Cloud Deployment, Models
Implementation in Cloud.
Our Learner's !
This course helped to learn from beginning and apply the skills to solve the problems
Bhavna
The live doubt sessions helped to clarify doubts
Dharmendra
Frequently Asked Questions
What is Full Stack Program?
Online program with live concept classes and live doubt sessions toto get
job ready
Is this program beginner friendly ?
Program is designed for both non coding and experienced students. You will be able to learn from fundamental to intermediate level.
Why should I do Full Stack Program?
These learning skills are in high demand and offers a clear edge over others when applying for top rated job roles. One may find it easy to learn these high level skills by taking up this program and to get the right guidance from industry experts.
What are the strengths of YBIF programs?
Rigorous Program with Live Classes, Study Material, Assignments, Guided Projects, In-Class Quiz, Weekly Assessment, Real World Problems, Doubt Sessions, Career Counselling, Interview Preparation. Earn Badges, Certificate and Recommendations.
Who can apply for YBIF Full Stack Programs?
Any student pursuing in any year of B.Tech/BCA/BBA or M.Tech/MCA/MBA or any diploma/degree course can apply anytime for the internship program by visiting our website.
Is this live training or a recorded sessions?
Concept classes are live instructor led that enables you to ask questions and participate in discussion during session. We do provide recordings of sessions for future reference.
What are the system requirements for attending class?
We highly recommend our students to use laptop/desktop for an optimal class experience. However you can attend the class using any device which supports browser.
Who can I contact if I have question about enrolment?
Contact program advisor at support@ybifoundation.org or WhatsApp at (+91) 9667987711
100% Guaranteed Placement Program : Zero to Mastery
Six Months Guaranteed Placement Program with Zero Upfront Fee and Zero Fee After Placement
#1 Guaranteed Placement Program specially designed for Beginners and Freshers

#1 Extensive tools coverage with mock interviews and placement assistance

Solved end-to-end Projects
Build Projects
Build Career!